Where the Future of Security Connects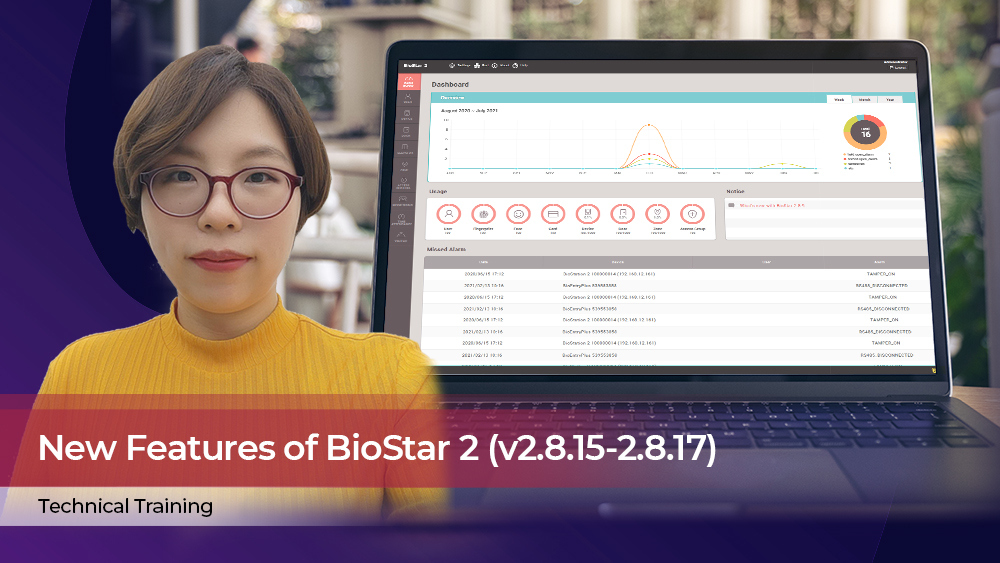 New Features of
BioStar 2 (v2.8.15-2.8.17)
BioStar 2 has a range of new features, including visual face integrations and hidden face previews, as well as improved security and performance updates and other bug fixes. Watch this webinar to learn the details of all the new improvements.
Speakers

Laney Lee
Technical Consulting Engineer
Duration

23 min
Suprema Connect
Suprema Connect is an online virtual event featuring new product showcases and live sessions for discussions on highlighted products and VODs of Suprema experts' perspectives. It aims to bring together our partners and colleagues in the security industry to help us all stay together in the New Normal.
Latest Updates
Topic

Speaker

Status

New Features of BioStar 2 (v2.8.15-2.8.17)
Laney Lee
Technical Consulting Engineer​
Watch Now
Suprema Integration with Genetec Security Center
Kate Yu
Technical Consulting Engineer​
Watch Now
Suprema G-SDK Introduction and Demonstration
Mark Kim​​​​
Technical Consulting Engineer​​​

Watch Now
BioStar 2 New Features & New APIs
Laney Lee & Peter Kweon​​​​
Technical Consulting Engineer​​​

Watch Now
Input Module Introduction
Krista Kim​​​​
Overseas Sales Manager​​​
Ramsey Burns​​​​
Product Manager
Watch Now